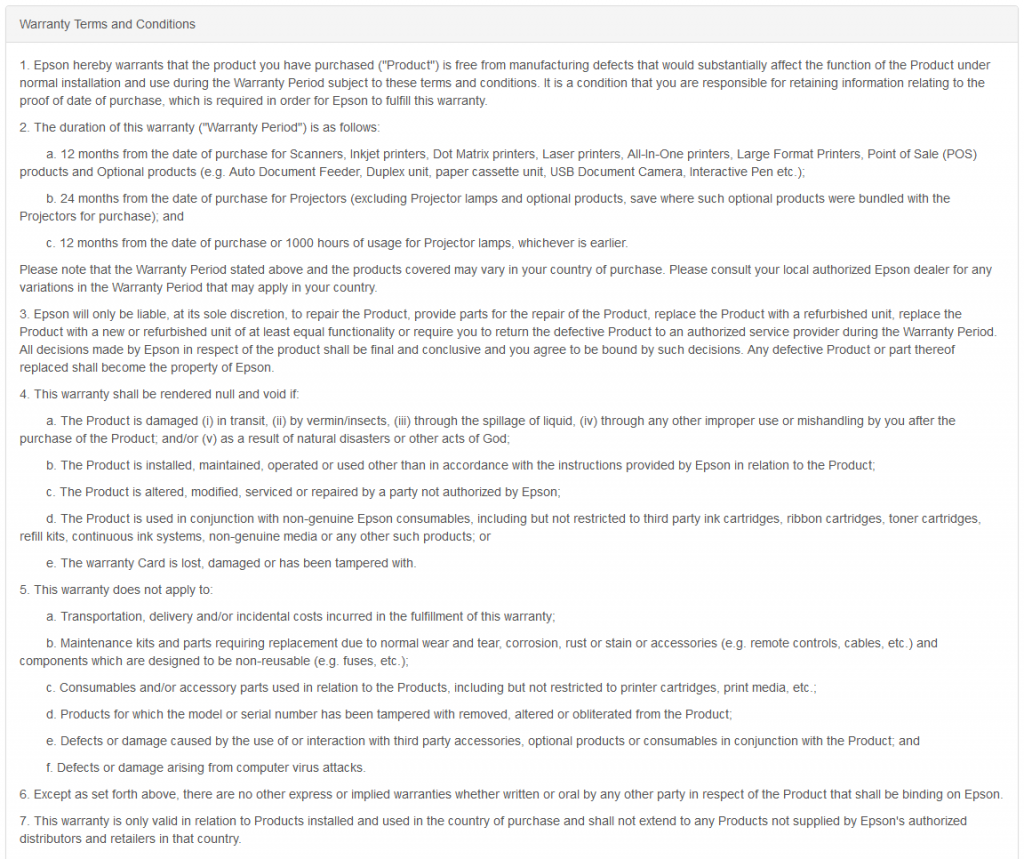 All printers come with a 1 year warranty via Epson.
For Dye Sublimation use it is a bit of a grey area as Epson state use of a Third party ink can void the warranty (see 4D). Its at the discretion of Epson whether they deem the third party ink the cause of the fault or failure and if the warranty is voided or not. Any returns are RTB. They will need to be shipped back to our office in Chiang Mai, Thailand.
All

shipping costs involved are the customers responsibility.